Obviously I don't have enough projects on my plate.
And this.....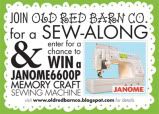 looked like so much fun, that I just had to join in. We're in the middle of week 3 and I'm already behind. Hoping to catch up this weekend.
Here is what I have so far...
My fabric choices. Mostly Moda in turquoise, lime and strawberry. The striped fabric in the back will be my binding (cut on the bias). I have an idea for the backing, but I want to see the quilt top all put together before I decide.



All 12 fabrics are cut into 2.5" strips. And now comes the exciting job of arranging them into sets to be sewn into blocks.
In all the years I've sewn, I've never made a quilt for myself. I love the fabrics and cannot wait to see how it all turns out. I'm not sure what I'll do with the finished quilt. I might just have to keep it for myself.